How Can I Get Closer To God?
How Can I Get Closer To God?
Disclosure: Please note that this article may contain affiliate links. You can read my full disclosure here.
Even as a Christian of many years, I still find myself asking how I can get closer to God. I think that as long as we remain in our mortal bodies here on earth, and not in our eternal bodies, we will have this question. Sure, we will have days where we feel like God is right here with us, but also, days where it feels like God has abandoned us.
Is there something that we can do that will move us towards God and remain in His presence? In this article, we will discuss a few ways that we can get right with God and walk with Him more closely. But what is important to understand is that the Scriptures say that God is the same yesterday, today, and forever. It says that He is omnipresent, which means He is everywhere. So, this means He is always everywhere, and this won't change.
Related: I want to follow God, but I keep messing up
God is already in the presence of everyone and everything. Not a single thing can happen in all of God's creation that He won't see or know about. This is why it amazes me that people think they can get away with certain things because nobody was there to see. Well, God saw.
See, this is a reason that we are called to read the bible everyday, which is God's spoken word through several anointed authors. We are told in Joshua 1:8 to meditate on His word day and night and that by doing so, God will bless us.
Reading the bible might seem dry at times, but we need to understand the context of it, and we need to see it as a true story. We must focus on what God did throughout the times and what His character is like. By doing this, we can understand that since He's always the same, He will do the same for us. Then, the bible can take on more meaning.
One way to bring the bible to life and grow closer to God is to study His Word using Bible Journaling. You can check out an option here for the Trust in the Lord, Bible Journeling kit by Sara from theHolyMess.com. You can sign up for her Free Bible Journaling Printables here including step-by-step instructions to get you started.
Tell others about this post, pin it to Pinterest:
3 Ways to move closer to God
The bible is full of God's directions for us, as well as a written description of who God is. By reading the bible daily and repeatedly, we will continue to learn more about our Great God. He is faithful to show us things in the book that we wouldn't otherwise see, but we must have the right attitude and seek Him for wisdom and understanding.
1Corinthians 2:14
"But people who aren't spiritual can't receive these truths from God's Spirit. It all sounds foolish to them and they can't understand it, for only those who are spiritual can understand what the Spirit means."
If you want to move closer to God and to know Him more, you must accept His Spirit, if you aren't already a believer. How do you accept His Spirit? By accepting His Son. It's the only way (John 14:6). But once you do ask Jesus to be your Lord and Savior, and you believe in Him, then you are saved, and God sends His Spirit to you as His Seal of ownership.
Acts 2:38
"Peter replied, 'Each of you must repent of your sins and turn to God and be baptized in the name of Jesus Christ for the forgiveness of your sins. Then you will receive the gift of the Holy Spirit.'"
Aside from reading God's Word and learning it, there are a few other things we can do to help the process. By doing these, God doesn't come closer to us, but rather, we can come boldly into His presence with a clear conscience before Him and in full surrender. In doing this, He will give us peace in our hearts that will help us get through our days.
These are:
Be sure to repent from known sin and purify yourself of evil
Pray often throughout the day
Engage in praise and worship to God
1. Be sure to repent from known sin and purify yourself of evil
1 John 1:9
"But if we confess our sins to him, he is faithful and just to forgive us our sins and to cleanse us from all wickedness."
We can be sure we are walking with God when we are choosing His side over Satan's. We are born into a sinful nature and this is pleasing to Satan. However, when we accept Jesus as our Lord, we effectively die to our former sinful nature and become reborn into a new nature; the nature of Christ.
But this doesn't mean that we will never be tempted to sin by the devil ever again. Instead, we can be sure that now the enemy will come after us even more, as we are a threat to him and his plan. This does mean however, that we have God's Spirit in us, and God is greater than Satan. We don't have to live in bondage of sin after we are saved.
Related: God Can Set You Free From The Bondage and Lies of The Enemy
But we must take a stand each day to turn away from our past ways, ways that were pleasing to the devil, and take on the new ways, ways that are beneficial to us and the Kingdom of God.
So, to become cleansed of sin and unrighteousness, we must confess our sins and turn away from them. We must seek Jesus in all we do, and we must avoid anything that displeases our Lord. This might seem hard at first, but when we do surrender to God, He delivers us from the snares of the enemy and gives us peace in our hearts.
When we repent of something, it means that we have made a change in our mind that we won't do a certain thing anymore. Confessing our sins daily is part 1; part 2 is repenting from them.
Breaking Free Journey Stories DVD Bible Study Series by Beth Moore
2. Pray often throughout the day
Philippians 4:6-7
"Don't worry about anything; instead, pray about everything. Tell God what you need and thank him for all he has done. Then you will experience God's peace, which exceeds anything we can understand. His peace will guard your hearts and minds as you live in Christ Jesus."
Talking to God regularly in prayer is a great way to draw closer to Him. He responds by taking our concerns and trading them for peace in our hearts and joy in our life. But we need to trust Him. It's just as easy to take the burden back from Him and then we can get to feeling the stress and pressure again.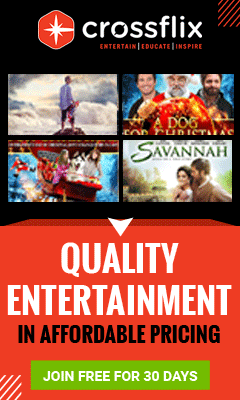 Faith can be difficult to practice at times; especially, when God seems distant from us. But this is what God is asking every believer to do. Again, as we read Scripture, we can study the character of God. By doing this, we can see His nature and we can rest knowing that He will provide and be there in time of need.
Sometimes it might seem like a relationship with God is a one-way street; one where we do all the work. But we can be sure that God is working in the background of our lives constantly to keep us safe from the enemy and to move the mountains that we are faithfully praying to Him about.
We must become prayer warriors. This doesn't necessarily mean that we must pray for 6 hours a day, although we might if it's on our hearts. Rather, we must pray in faith about everything, and with the assurance that God is listening and that there is power in the name of Jesus.
Also, we must pray all throughout the day as we seek guidance from the Holy Spirit in all we do and all that troubles us.
3. Engage in praise and worship to God
John 4:23
"But the time is coming—indeed it's here now—when true worshipers will worship the Father in spirit and in truth. The Father is looking for those who will worship him that way."
If we are walking with God and talking to Him regularly, we won't be able to help but to cry out to Him in praise throughout the days. God is the head of everything. He is Sovereign. He is worthy of our praise.
When we glorify God through praise and worship, He takes note of us. The bible says that God has no favorites, but I think that God is drawn quicker to those who sing and speak praise of His name in both, private, and to others. God knows our true hearts and knows when we are offering genuine praise to Him.
Related: What Does It Mean To Surrender To God?
When we attend a true Gospel-believing church, we will find the Holy Spirit heavy there. This is especially true during the worship music. Not only do we get to fellowship with other believers, we can feel the Spirit of God.
So, if you are feeling like God is too far away from you, start taking some steps. Try taking the 3 steps in this article and be sure to find a good church who loves Jesus. Do all you can to arrive early, because it's usually at the beginning when the music starts.
The Bondage Breaker(TM) DVD Experience: 12 Powerful Sessions to True Freedom in Christ DVD edition by Anderson, Neil T. published by Harvest House
, is an awesome resource for your family. Neil gives it to you straight and helps you learn how you can break free from negative thoughts and bondage in this 12 part video series.
Conclusion
If you want to get closer to God, you must spend as much time as possible in prayer, reading, or worship to Him. By doing this, He will fill you with His love and peace. It also helps to purge yourself from any form of evil practice, as sin comes with condemnation and guilt, not from God, but from the enemy.
It's only because we can't see Him right now that we feel like He isn't there. But as we discussed already, God is everywhere. It's up to us to clear our consciences by cleaning up the sin in our life and by walking on the right path that leads to Life. It's up to us to become mature believers and have faith that God is with us at all times.
If you don't have a relationship with Jesus, you can follow this link (Prayer for Salvation) to find out how.
Take care!
Unless otherwise indicated, all Scripture quotations are taken from the Holy Bible, New Living Translation, copyright © 1996, 2004. Used by permission of Tyndale House Publishers, Inc. Carol Stream, Illinois 60188. All rights reserved.